Ransburg 76652-03 KIT   
THIS ITEM HAS BEEN SOLD AND IS NO LONGER AVAILABLE
This test kit is used to perform multiple tests in conjunction with electrostatic spray application of liquid paints.
The two contacts at the top of the meter are used to test if a substrate can be painted using electrostatic spray.
The cylindrical probe in conjunction with the meter is used to test the resistivity of liquid paints.
The test lead is used to perform testing of electrostatic gun components.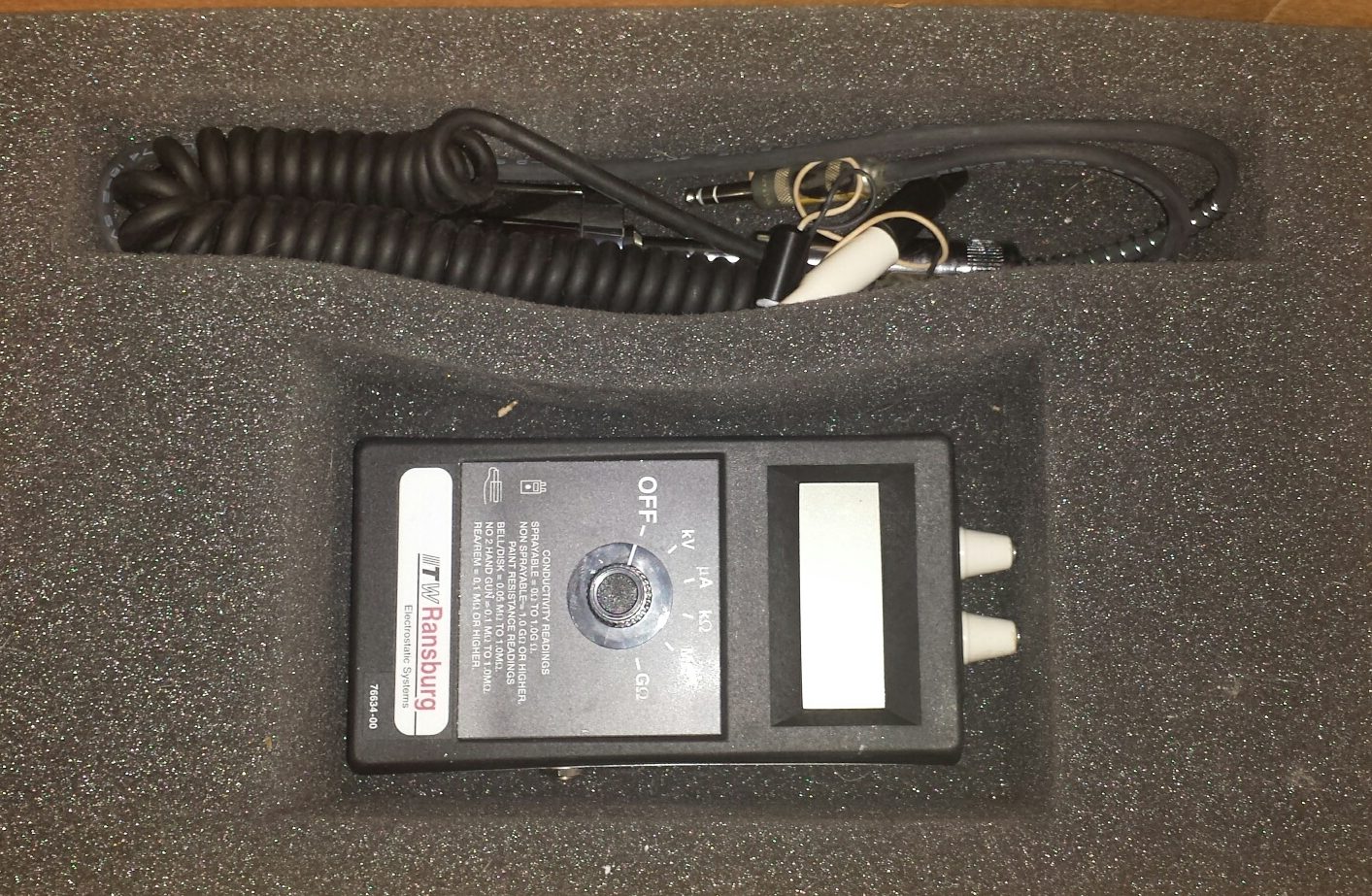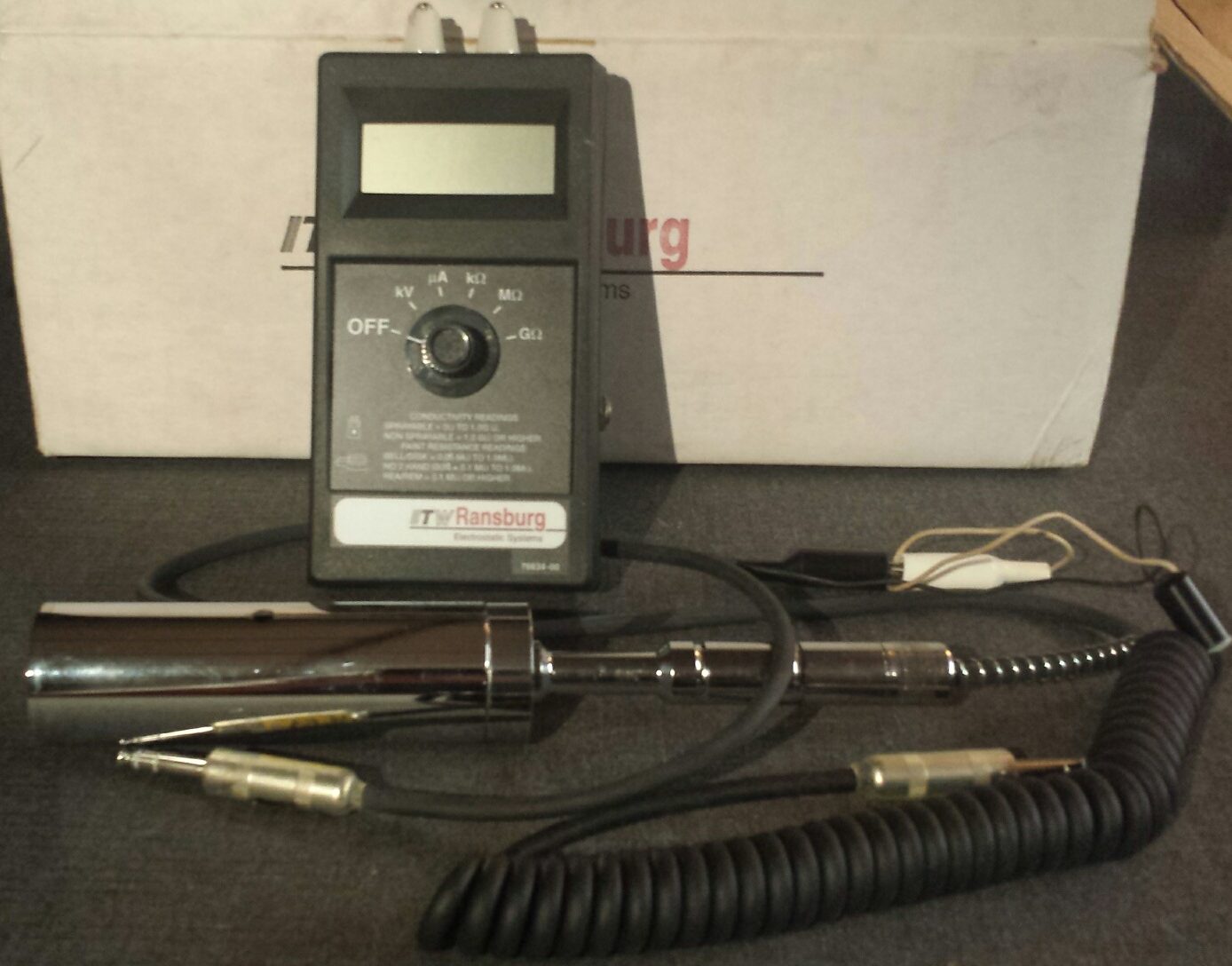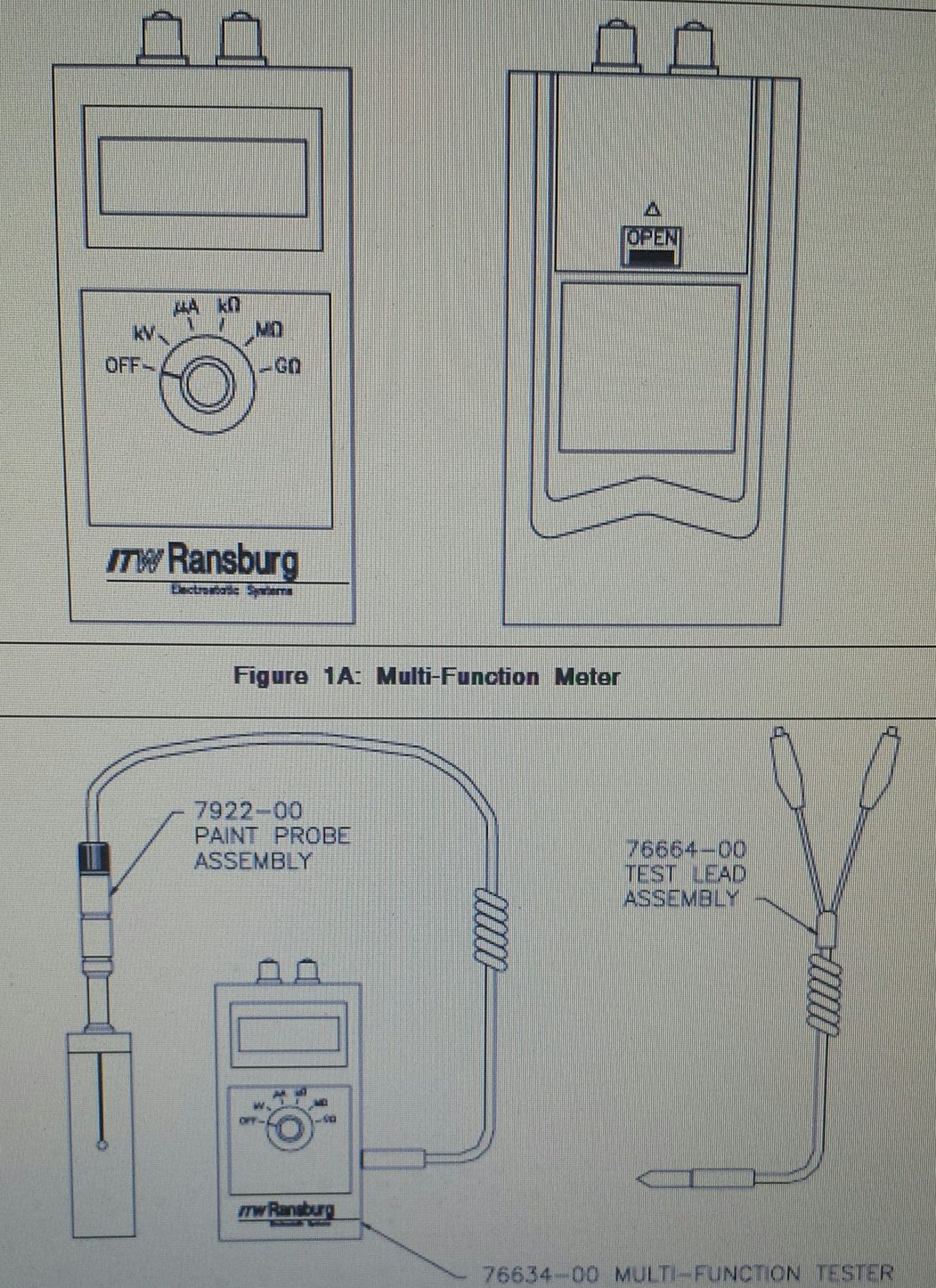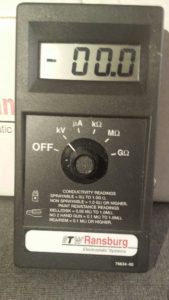 CONTACT US FOR MORE INFORMATION AND SPECIAL PRICING