85kv Electrostatic Spray Package Comprised of:
A Refurbished Graco ProXs4 85kv gun with Digital Display
A New 2-1/2 Quart Paint Tank with two air regulators for precise control of paint and air to the spray gun. Tank lid seal is made from Nitrile for its durability with exposure to solvents.
New 6' length of Binks Fluidall Paint Hose
New 6' length of Binks Static grounded air hose with 25' ground attachment wire & left hand threaded female fitting to connect to the guns special LH threaded air inlet fitting (see picture below)
Customer must supply the clean, dry compressed air to the air inlet fitting located on the right side of the right air regulator.
These spray guns have an internal turbine alternator which is  driven by the same compressed air that the spray gun uses to atomize the paint being sprayed.  No external power supply or cables are necessary for this spray gun to operate.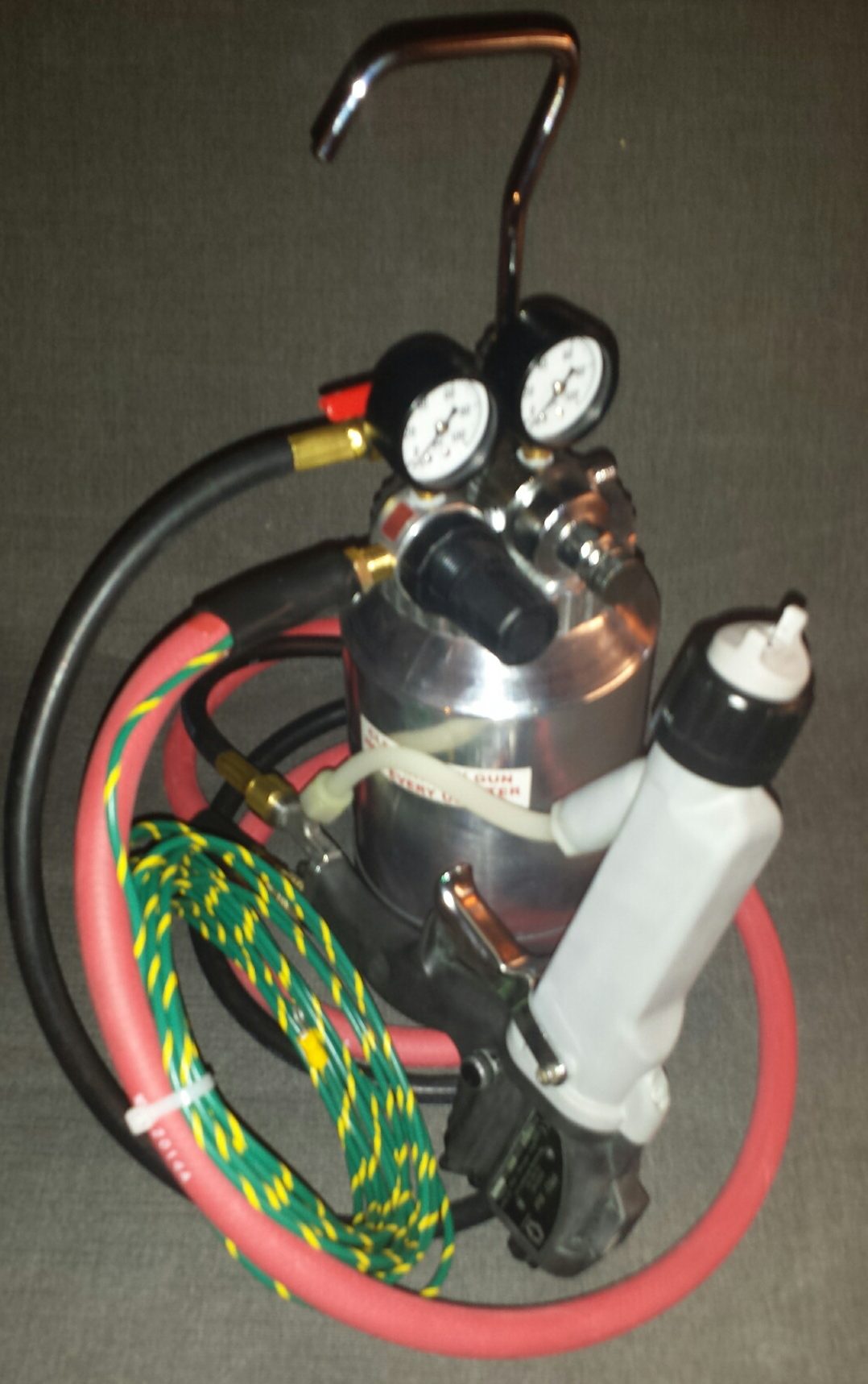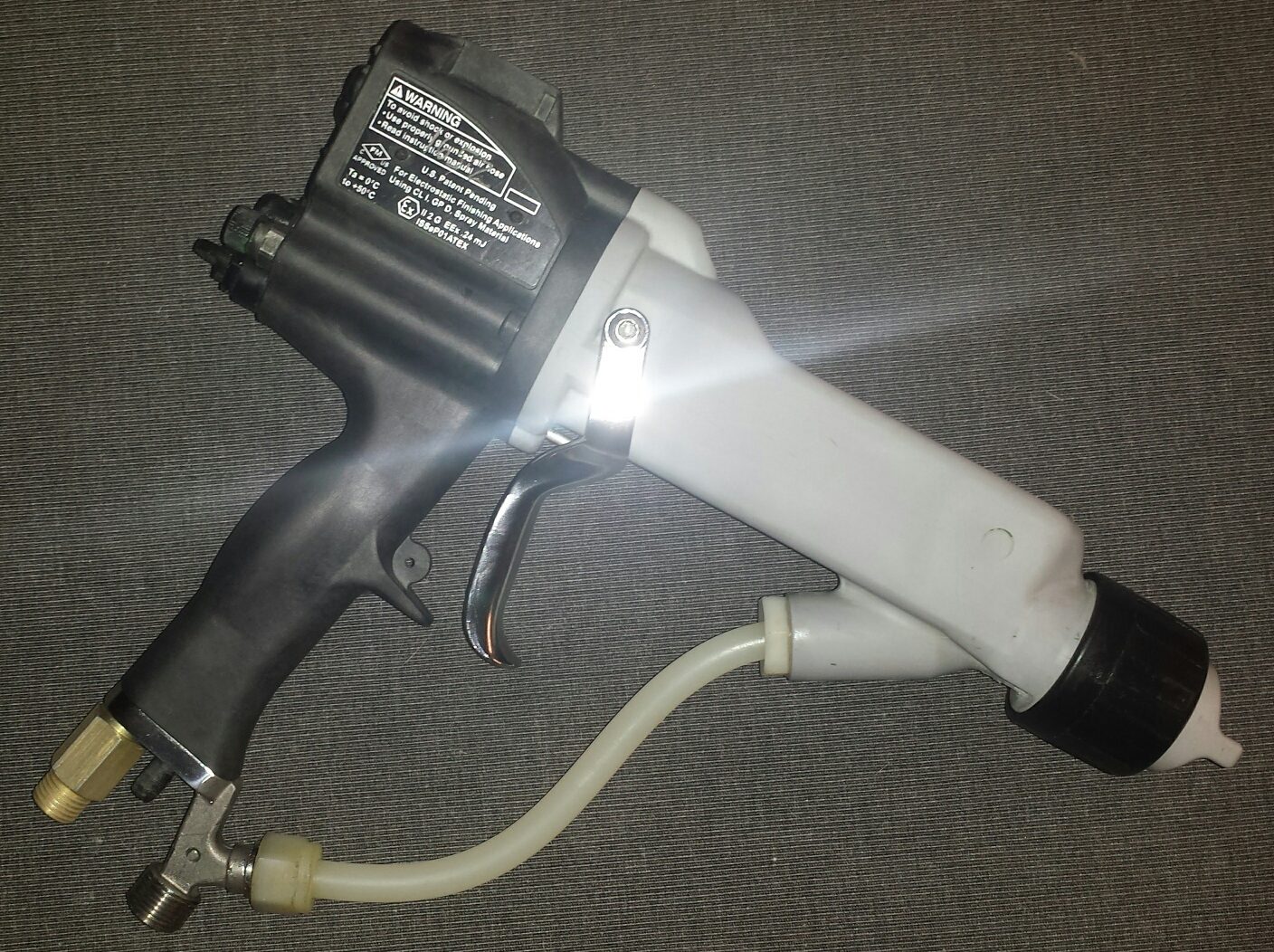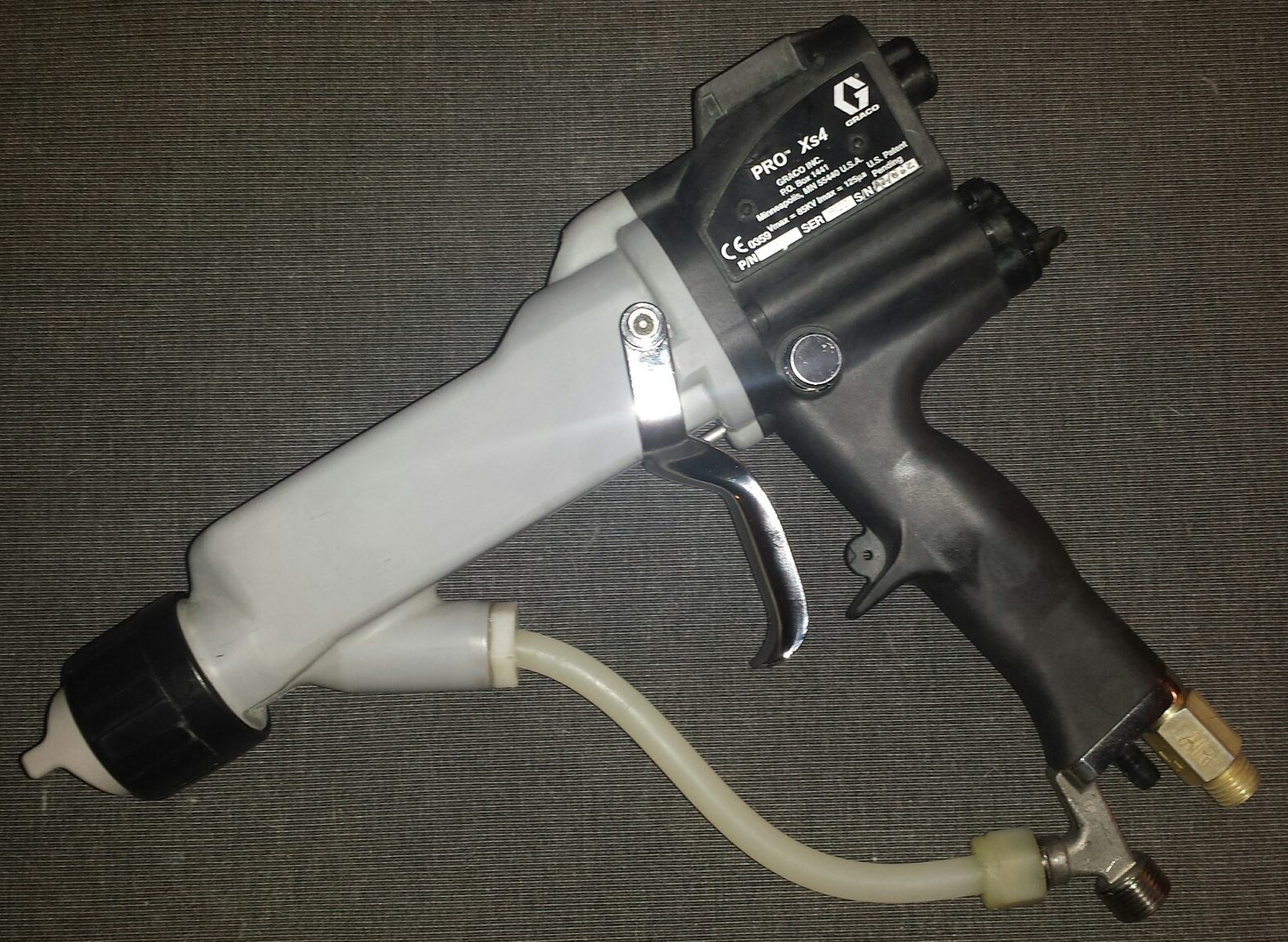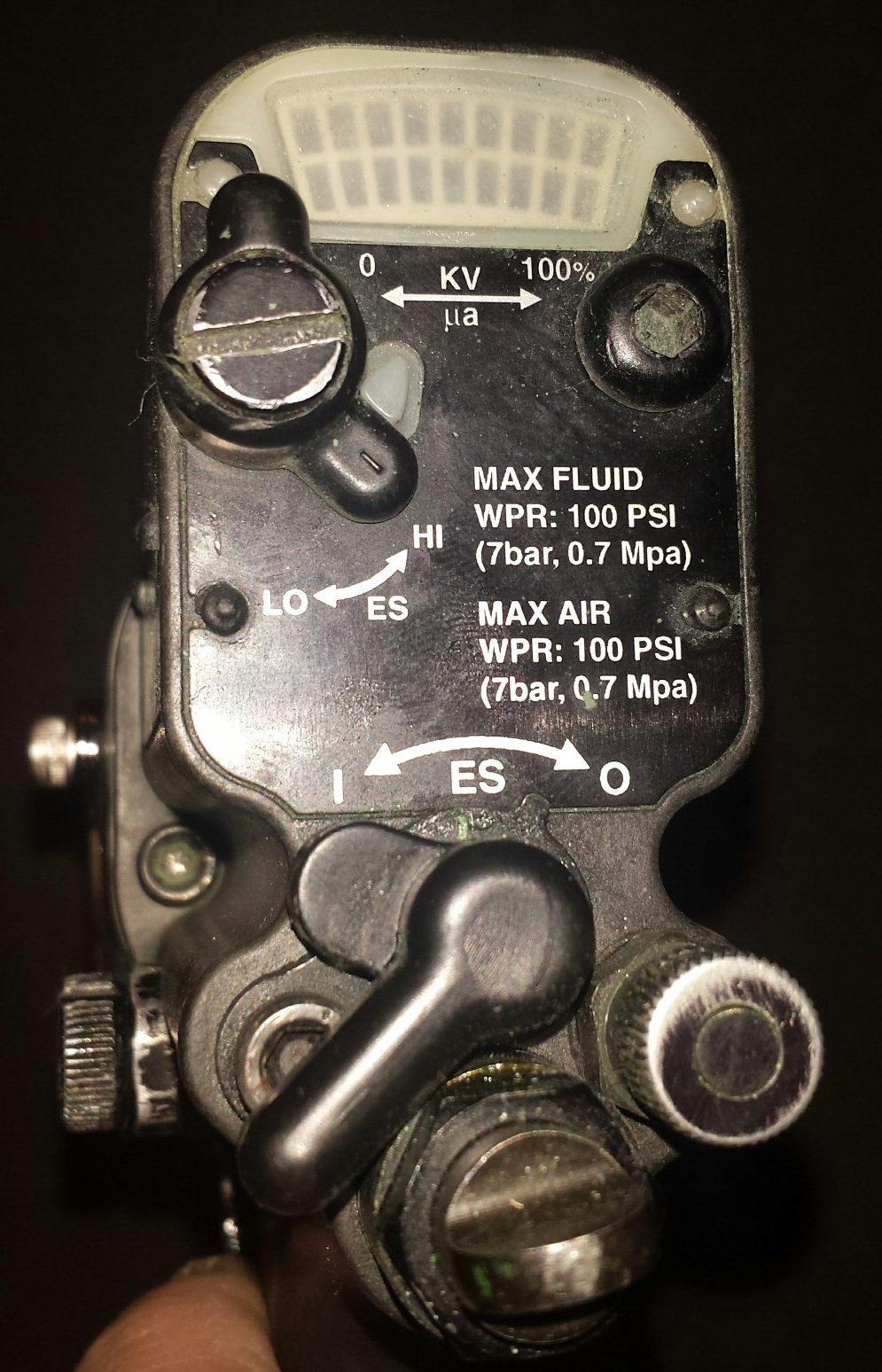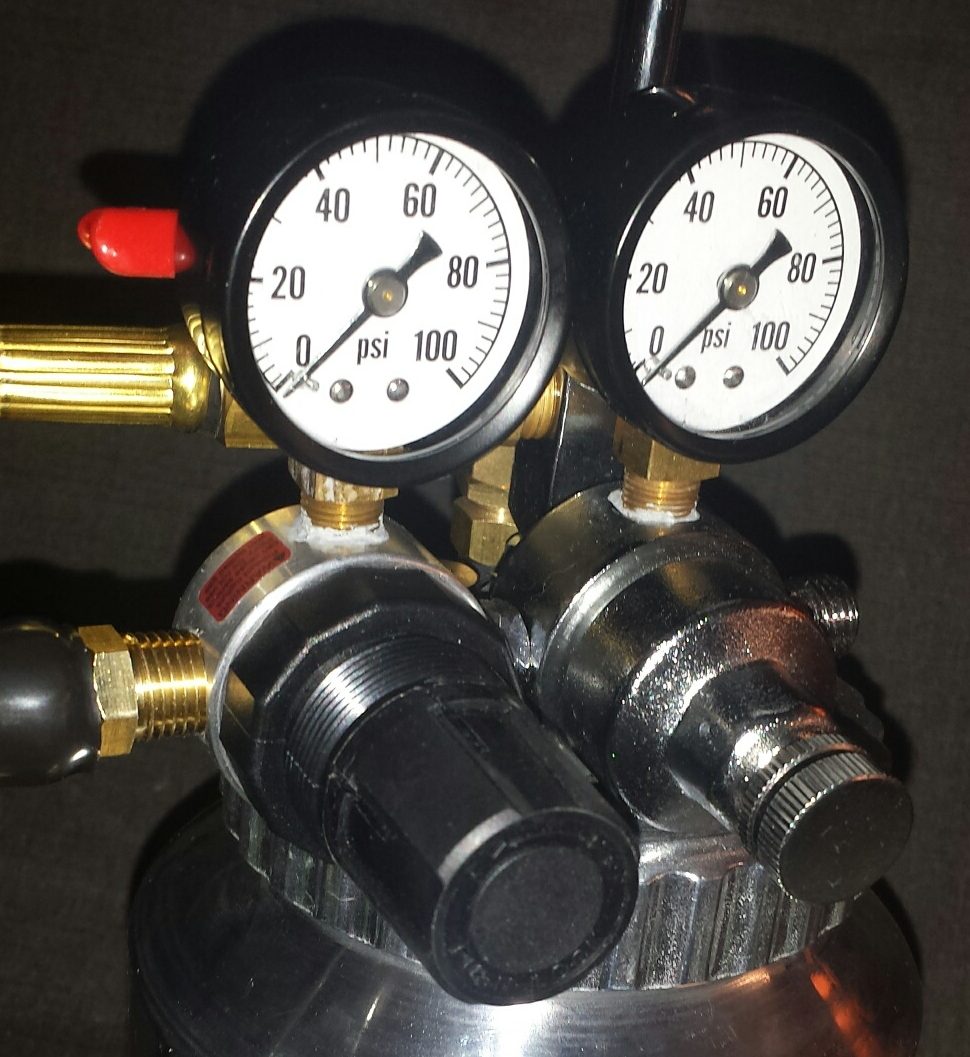 All electrostatic spray guns that we have refurbished are fully tested with Graco Factory test equipment and perform the same as a new gun.
Call for special pricing