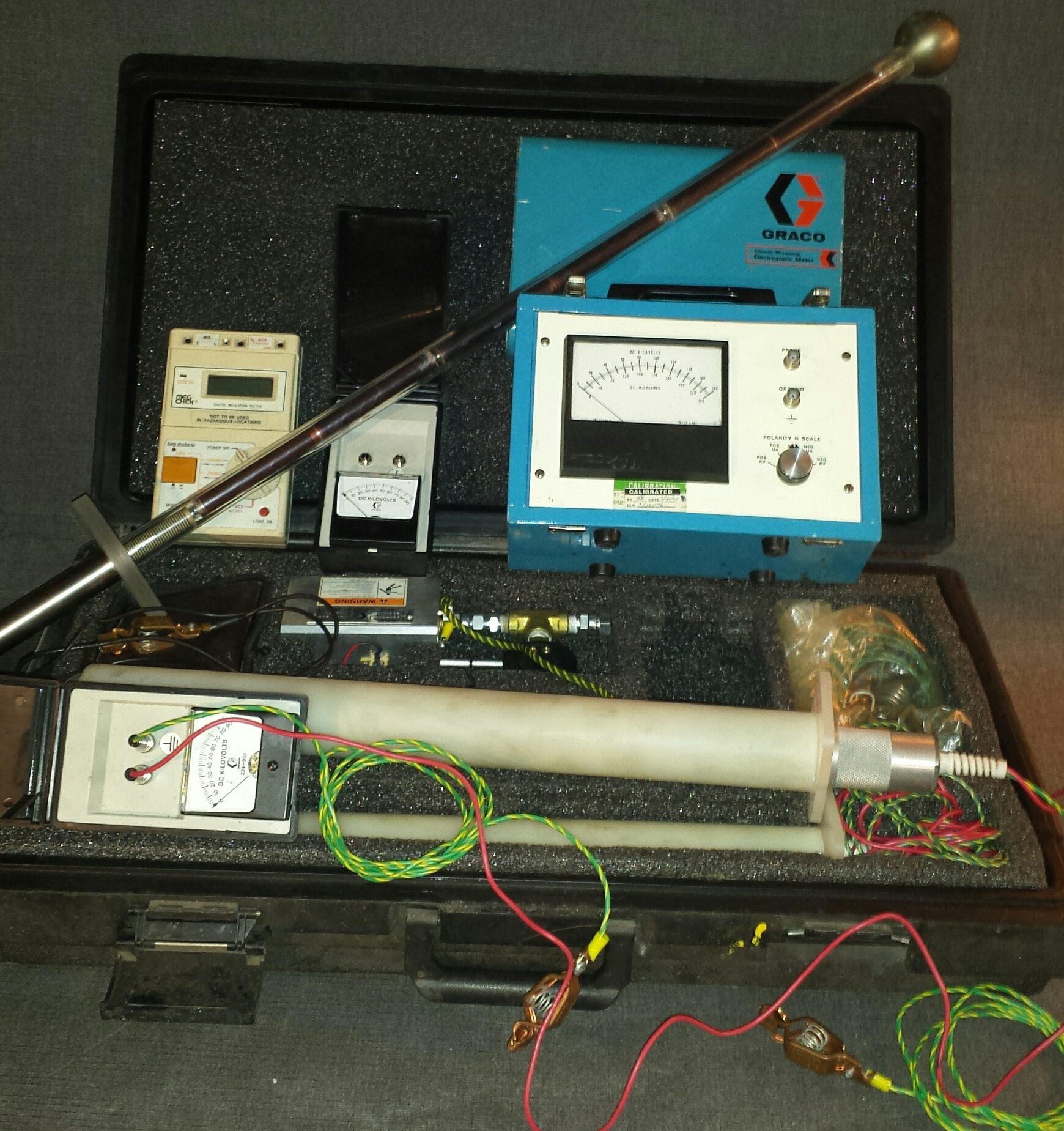 Electrostatic Spray Gun Testing / Inspection
There are  lot of different sources that used Graco electrostatic spray guns are available from.  Most of them do not have the Graco factory testing equipment to test for problems that could be hindering the guns performance.
We have the Graco factory testing equipment. Since we refurbish Graco electrostatic spray guns we want to know and insure that a refurbished gun is performing to the same levels as a new spray gun.
If you have purchased a Graco electrostatic spray gun but are unsure of its condition we are more than happy to perform the following testing / inspection services:
Gun kv Voltage Output Test
Turbine Alternator Voltage Output Test
Turbine Alternator Hz (frequency) Test
Alternator Coil Test
Power Supply Cartridge Test 
Fluid Section Leak Test
Air Section Leak Test
Air Cap Performance Test
Turbine Bearing Inspection
Alternator Bearing Inspection
Fees are based upon the tests chosen
Customer is responsible for cost to ship to us and the cost of return shipping.
Once the testing has been complete we will provide a report of the results. If problems are revealed,  you can choose to have us perform the repairs (at additional cost) or you can repair the spray gun yourself.
Contact us for more information